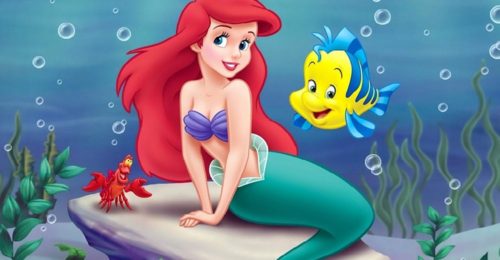 I am the ultimate Disney mom.  Truth be told, I watched Disney movies even before I became a mom.  There is just something about the inspirational messages of friendship, determination and love that has always drawn me to the princess movies.  But then when I had daughters, it took me to a new level.
Watching Disney movies with my girls have been a regular family night activity since they were born.  And when there is an inclement weather day and school is cancelled, we watch our favorite Disney movies in our pajamas while having tea and cookies.
So, this week when I heard that Disney has cast Halle Bailey as Ariel in the upcoming "The Little Mermaid" live version, I was ecstatic.  Ariel is one of our favorite Disney Princesses.  In fact, both of my girls have been Ariel for Halloween.
Ariel is the kind of girl you want in your squad.  She is fearless and willing to go outside of her comfort zone.  She is a loyal and supportive friend, willing to fight for her friends and she is not afraid to take a chance.  Ariel is a role model princess and now with the casting of Halle in this role, she also becomes someone my girls can see in themselves.
I know Disney has received some backlash on this casting, but I think it is a perfect casting.  Halle has a beautiful voice who can do the angelic singing of Ariel really come to life.  It also shows Disney's commitment to inclusion.  As they bring more of these films to life, having a diversity in the cast is so very important.  Tiana in the Princess and the Frog was great but young girls of color need to see more of themselves throughout the Disney Princesses.
Disney's choice for Ariel can teach us all something as well.  Their decision to break outside the boundaries of race and culture as they selected a live person to bring an animated figure to life shows is a bold one.  They selected a person that brings to life the important qualities that Ariel possesses: strength, courage, and youthful excitement and did not just look at what physical attributes someone would bring to the screen.
I am looking forward to sharing The Little Mermaid experience with my daughters (and my son) and being able to create new Disney memories.