Atlanta has always been one of my favorite destinations for a weekend getaway. From the days in high school hanging around Underground Atlanta to my college days going to Freaknik in the Spring to my early career days attending young professional mixers and social events. Atlanta has something for everyone.
And as I have grown and changed, my excursions to Atlanta have changed. Now that I am a wife and working mother, the things to do in Atlanta appeal to me differently.
Just recently, I had a business meeting in Midtown Atlanta and decided do a incorporate some work-life integration. I typically make the 3-4 hour trip in the morning from Columbia, then immediately drive back after a meeting. However, since we were in staying at the Omni Hotel, which is in the heart of Atlanta, I decided to turn the trip into a mini weekend vacay for the family.
Our hotel suite overlooked Centennial Olympic Park, which was so much fun for the kids. Kids love hotels and If you have a great view, it makes it more exciting.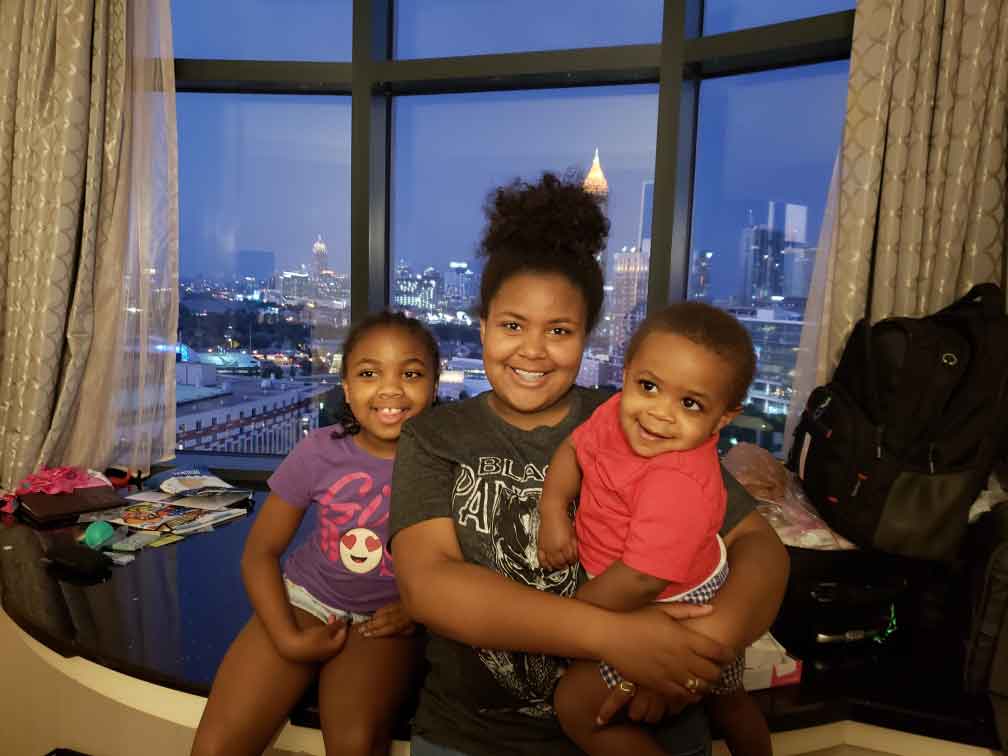 For our first day, we decided to venture out and do things we had not done in the city before. We took in the CNN studio tour, World of Coke, and the Children's Museum. We ended the day with a ride on the famous Skyview Atlanta ferris wheel and took a carriage ride around downtown. This was really a treat. When you see scenes of the Atlanta skyline, you routinely see the Ferris wheel, but I have never been on it. The line was super long to get on it, but it was worth the wait.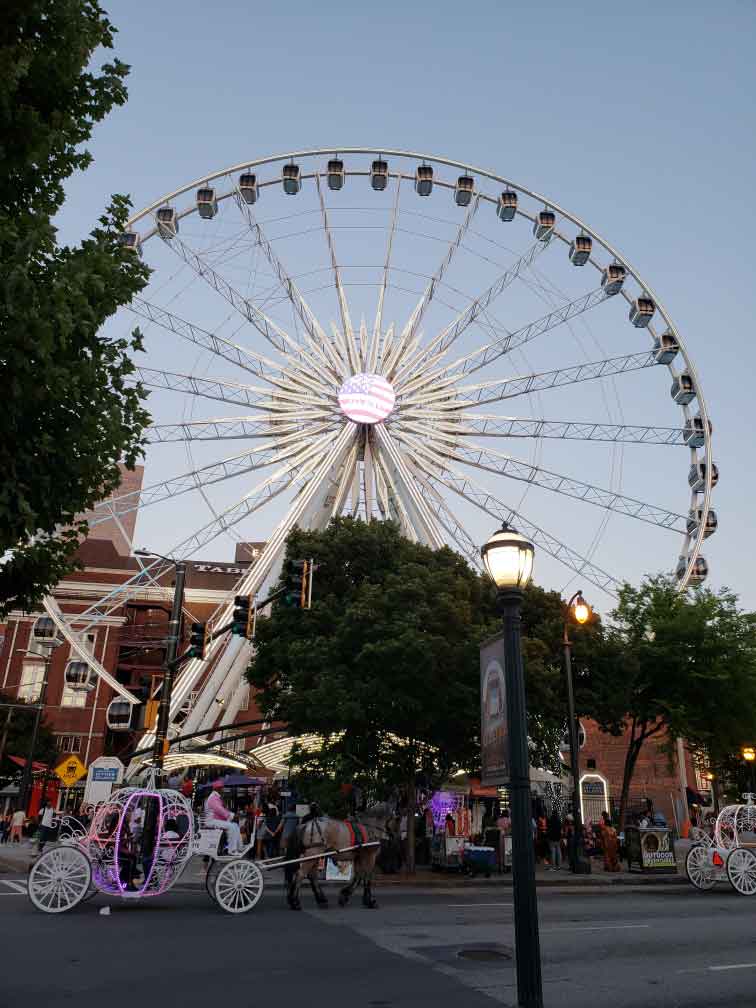 For dinner, we made reservations at Old Lady Gang (OLG). The food was amazing and the service great. We even had the pleasure of having Aunt Nora (from Real Housewives fame) come over and greet us.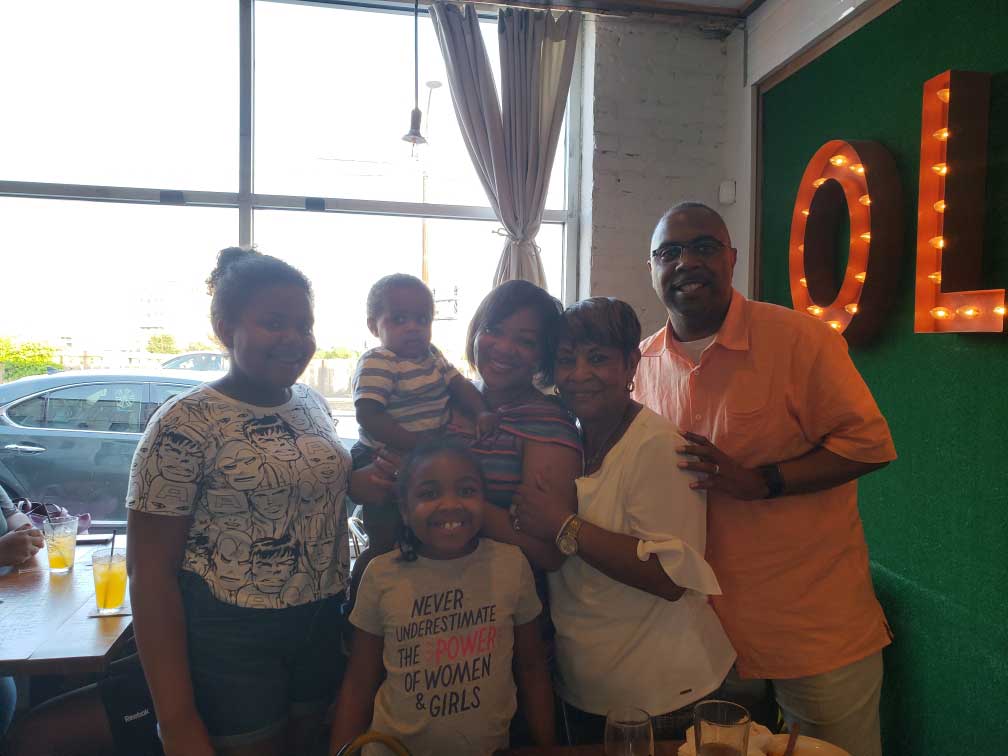 The second night we attempted to eat at Polaris, which is known for it's rotating restaurant that gives amazing views of Atlanta. This is a restaurant I have enjoyed on many occasions and really wanted our kids to experience it, too. I just knew they would enjoy a rotating restaurant, enjoy the food and we'd have a great time.
Well, it happen in the way I expected.
Once we got there, it was quickly apparent that the restaurant wasn't really kid friendly. We were first seated at a 'bar top' style table which is too tall for a high chair. We then were moved to a lounge area which still wasn't conducive for small children. Although I enjoyed the menu selections, my kids quickly told me they didn't like the menu as much as I did.
So, on to plan b.
We decided to go to Benihana, a sushi and Japanese steakhouse restaurant that's known for their food, entertaining chefs and cooking demonstrations. My kids loved all of it!
Perfection!
Before we headed home on Sunday, we enjoyed play time at Centennial Olympic Park.
All in all, our weekend getaway to Atlanta was just what we needed. A great mini vacay that created new memories.