Years ago, I had a bumper sticker that said, "A woman's place is in the House, Senate and the Oval Office", meaning, we need more women in elected office. I love than but I would add to it and say, " A Mother's place is in city hall, the Statehouse, Congress and the White House"
When I first ran for office, women with small children not to mention being pregnant in elected office was very rare. But when I began my first term in office, I was a single 29-year-old with no kids. I knew I wanted to be married and have kids and being an elected official was not going to stop me.
Shortly after I started serving on council, I got married and within 2 years of getting married, I got pregnant with my first child. I was the first sitting councilwoman in Columbia to get pregnant and give birth while in office, however that was not surprising since I was only the 3rd woman to serve on council and the youngest person to have been elected at that time. But it was still different. I really didn't have anyone to look to that had done it. Most of the women elected officials I knew were older and if they had children, their children were older as well.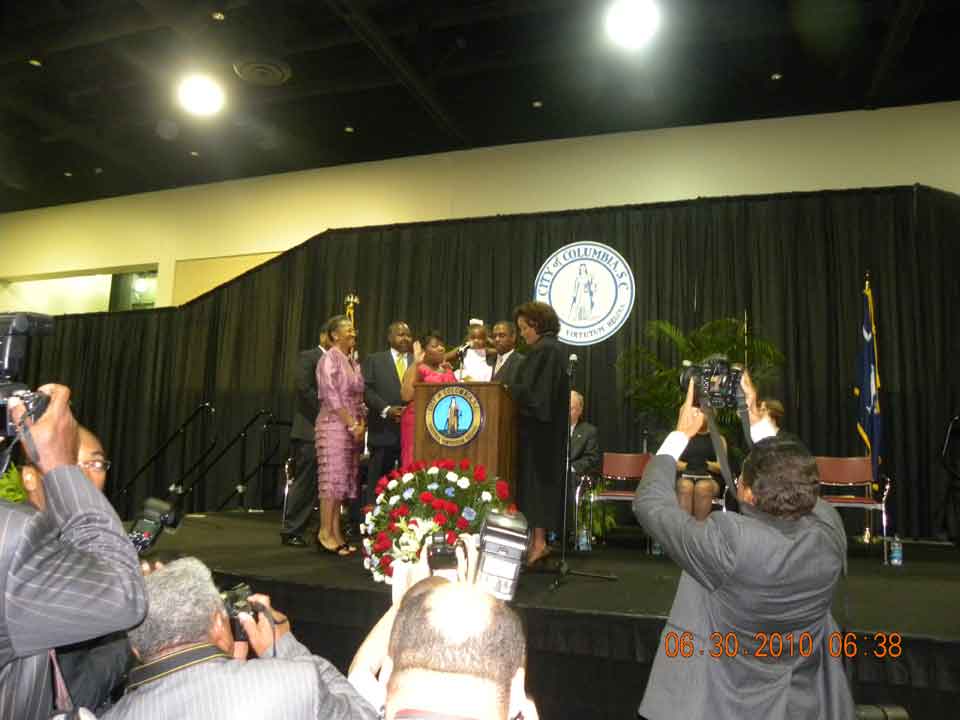 It was new territory for me and the city, but I was determined to forge my own path and hopefully inspire others along the way that motherhood was a blessing and shouldn't hinder you from doing the other important things in your life.
City hall bathrooms were very old and very small and not really equipped for me to go pump so I remember pumping in then Mayor Bob Coble's office. At that time we had day long meetings and I was pumping on an every 2 hour schedule so it was very obvious when like clockwork, I would pick up my travel pump and head to the Mayor's office.
As a working mom with a husband who also worked, I routinely took my daughter to meetings and community functions. I became a poster child for the busy working mom "balancing" career and family. I went on to have 3 more pregnancies, while being an elected official. In fact, I was sworn into my 3rd term in office 8 1/2 months pregnant.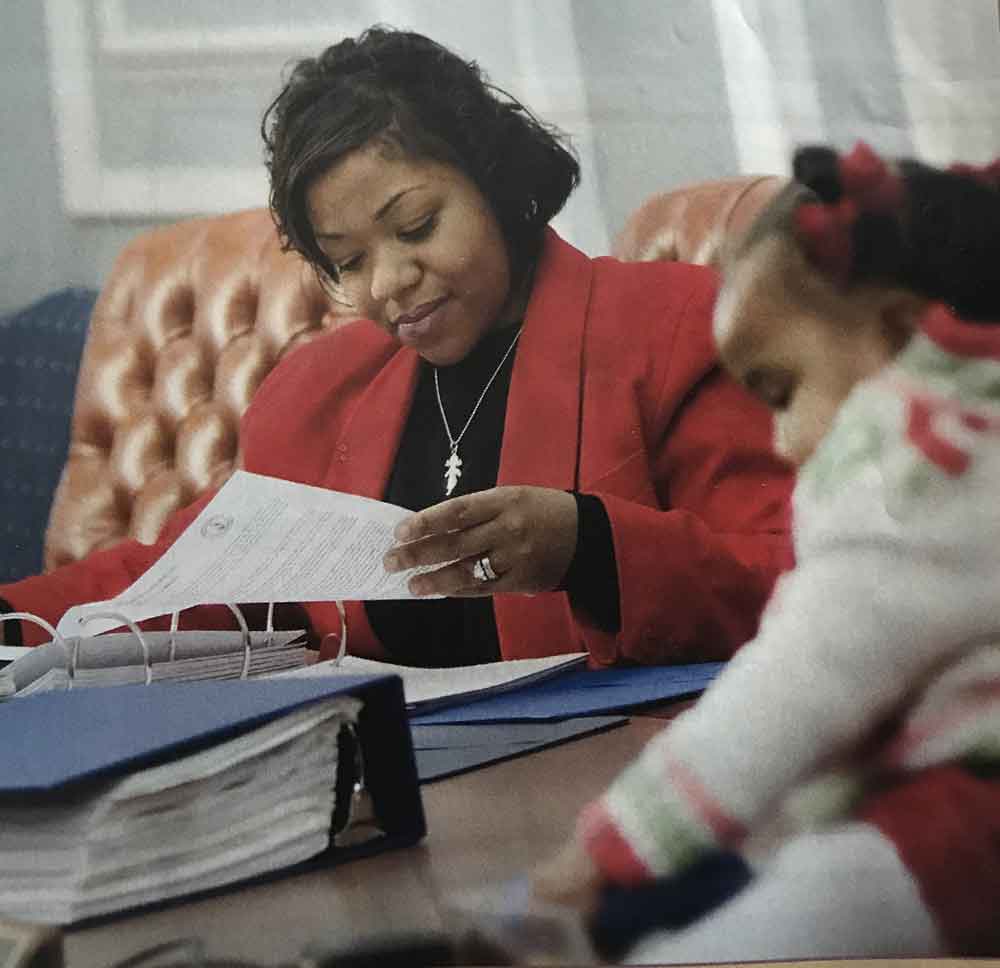 Now 16 years later, I am so happy to see so many elected women choosing to have families while in office.
In 2017, D.C Ward 1 Councilwoman Brianne Nadeau became the first sitting DC Councilwoman to have a baby and while in 6 hour public hearing after her daughter was born, pumped in council chambers.
Earlier this year Senator Tammy Duckworth became the first sitting US Senator to give birth while in office and shortly after she had her baby, the rules for the US Congress were changed to allow Senators to bring children under the age of 1 onto the Senate floor.
And then this week, Mayor Muriel Bowser of D.C. announced she adopted a baby boy. Mayor Bowser is the first single mother to be Mayor of DC. In her first interview since announcing her new baby, Mayor Muriel Bowser said she believes her new role will not take away from her job, but add to it. Mayor Bowser stated,
"It certainly gives me another point of view, I have, we have, been very focused on families in this administration making sure that we do everything for schools and child care and great play spaces and safe neighborhoods."
I could not agree with her more. Being a mom gives me so many valuable points of view when looking at the city's needs and priorities. I know my role as a mom adds to my effectiveness as an elected official and I hope the tide is turning and we see more moms run for and serve in elected office.