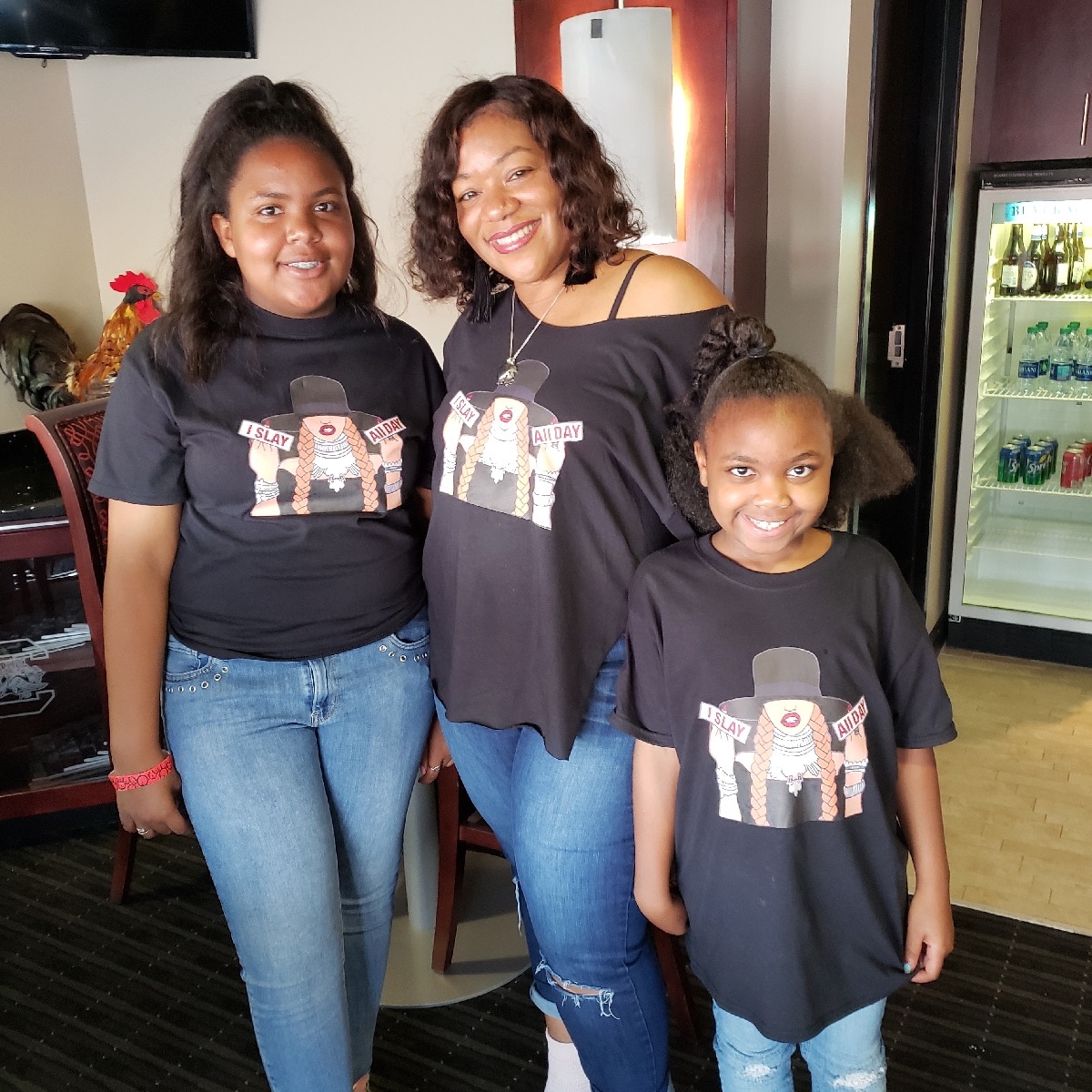 Like a lot of women, I like Beyoncé. I am not part of the "Bee-Hive" but I do have several of her greatest hits on my workout playlist.  (In fact, in the Nike running app, they have a song that you can designate as your "Power Song", you know the song that can push you as you are running up that hill or rounding that last mile?  My Power Song in my app is "Crazy in Love").  And my babies love Beyoncé.  My youngest daughter begged to stay up to watch the 2016 Super Bowl half time show, so she can see the performance and she was mesmerized and my oldest watched the 2018 Coachella performance numerous times on You Tube.
When I heard that the On the Run Tour II was coming to Columbia, I had to make sure I got tickets, so my daughters could see Beyoncé live in concert. Even though the concert was on a school night, during the 1st week of school when we are still adjusting to schedules, I knew taking the girls would be an excellent family experience.  Not just was it something fun and entertaining, but an experience that would create lasting memories.
I invested in renting a suite, so we could enjoy the concert in style. (not to mention out of the Famously Hot Columbia heat in August). I also had someone make us matching shirts. Then before the concert, I had to do some "official" duties as Councilwoman. I went around greeting some concert guests from out of town and then had the awesome opportunity to join the Mayor and the City Manager in officially welcoming The Carters to Columbia and presenting them with a "Key to the City".
After my official duties, I was able to go back up to the suite and enjoy the concert with my hubby and my babies. We sang, we danced and just had a great time. In addition to having a very enjoyable evening, I also feel the experience was a great way to reinforce to my girls how much hard work pays off.
Beyoncé and Jay Z have built an empire on talent, hard work and great business sense. You could tell by just watching the show how much work went into it. From the choreography to the visual effects to the coordination of entrances and exits, it was a phenomenal show and it was easily apparent how much work went into giving the audience an awesome experience.
And even having the ability to enjoy the concert from a suite. That was not to show boat or to make them feel superior to anyone else's experience. Quite honestly, our tickets were less expensive than some of the seats on the field. But it was a very nice way to enjoy a concert and I was able to show them that this is one of the things that mommy and daddy's hard work give us the ability to do…. Create memorable experiences for them.
It was certainly a night to remember.