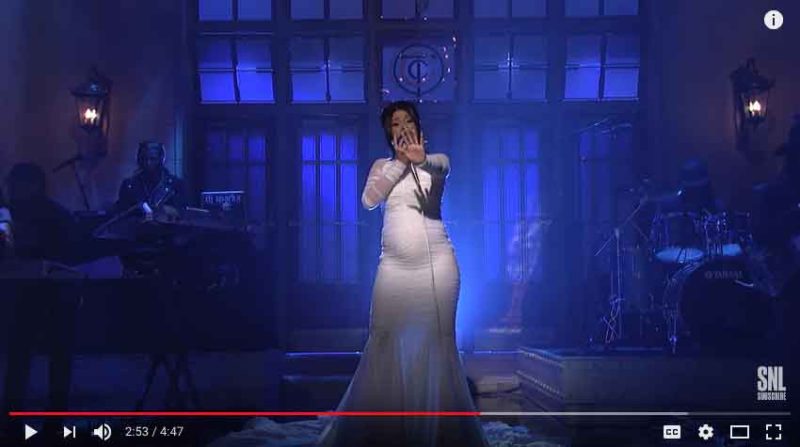 Last week singer Cardi B confirmed that she is expecting her first child with fiancée, Offset. Shortly after the announcement, social media lit up with criticism as to why she would have a baby at a time she was at the pinnacle of her career.
Early this year became the first woman to have 5 top 10 singles simultaneously on the Billboard charts and this week, her new album became the most streamed album on I Tunes, and she performed at Coachella.
In response to her critics, Cardi B responded, "Why can't I have both? Why do I have to choose- a baby or a career?"
Now, I am not a Cardi B fan. Actually, to be honest, I had no idea who she was until about 3 months ago when I started jamming to Finesse, a song on my daughter's playlist. But I am glad that she is standing up for working moms and dispelling the belief that women can't have a successful career and be fabulous moms.
When I had my first child, I already have a thriving law practice and had been elected at the first African American woman on Columbia, SC city council. Pausing my career goals was never an option as I became a mom. If anything, becoming a mom made me more determined to be successful because I wanted to provide for my family and I wanted my children, particularly my girls, to see that women could be successful at anything they put their mind to.
To many people believe that narrative that you can't have a successful career and be a "good" mom but as a high achieving, successful career women that maintains a family-first lifestyle, I am a perfect example that you don't have to sacrifice career success to have a family.
The key is work life integration. When most people discuss this topic, they talk about achieving work life balance. The problem is work life balance does not exists. People trying to achieve work life balance are constantly trying to achieve the unachievable, which leaves them feeling unhappy and stressed.
As a work life integration strategist, I work with high achieving professional women who are moms every day to help them achieve better work life integration.
Here are a few of my key work life integration tips:
1. Setting Priorities that reflect your true values
As busy women, particularly as working moms, we have a lot of things that demand our time and attention but there are just so many hours in a day. It is imperative that we set priorities for the things on our to do list and that those priorities reflect our value system. For example, I can have 25 things on my to do list for the day and successfully complete 20 of them. Most people would be impressed and feel that I accomplished a good day's work. But if the 5 things that didn't get done are truly important to me and my value system, like helping my children with their homework or attending church, I personally will still feel unsatisfied and like I dropped the ball.
When setting your priorities for the things that you need to accomplish, as yourself why is this thing on my list and why is that important to me? If you can answer those questions, you will be able to discern better what the most important things are to make sure get accomplished.
2. Plan Ways to Integrate Work and Personal Activities
The reason work life balance is unattainable is because is falsely implied that you have 2 areas of your like that are separate but can be equal. Picture a set of scales. In order to balance them, you must have the same weight on both sides all the time in order for them to be balanced. Now when will your work and personal responsibilities even equal one another? That is why I advocate for work life integration – the recognition that who you are is comprised of both the career goals and aspirations and your personal life. I don't stop being a wife and mom when I appear in court or work with clients. In fact, the values and experiences I have as a wife and mother, add to the value I bring to the way I approach my professional responsibilities.
Instead of trying to illogically separate your work and personal life, create ways to integrate the two. When the circumstances allow for it, I include my family in my work. For example, when I travel for work or have a speaking engagement, I include my family. Work travel is a perfect way to have a mini family vacation. While I am in meetings, my husband and children can go to the pool, watch movies in the room, etc. and when I am out of my meetings, we can explore the city together and have a wonderful family dinner.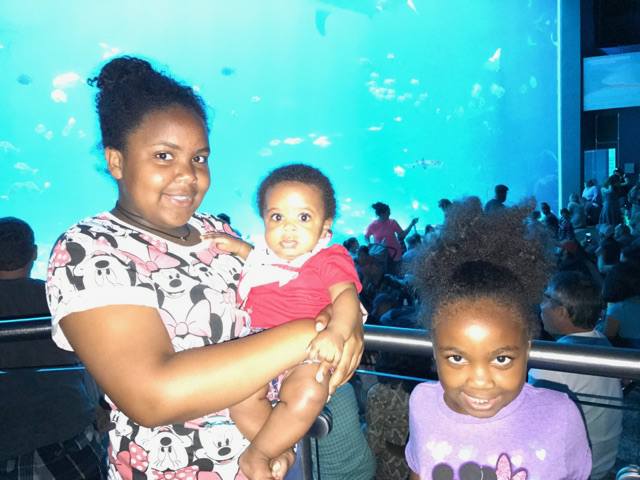 3. Let Your Family See What You Do and Share with Them Why You Do
It is inevitable that work will take you away from home a little more than you want. Whether you are a super celebrity like Cardi B who goes on tour for months, a Project Manager at a Fortune 100 Company that has to travel to work sites or an Elected Official that attends meetings and conference out of town=, it is never easy to leave the ones you love and is harder when they can't understand why you can't be there for the baseball game or the dance recital. However, it has been y experience that if your love ones understand what you do and why it is important, although they still wish you could be home, they get why you can't.
Since I was already elected when I started having children, my kids grown up with me as an elected official. They have attended community meetings, seen me do press conferences aboI remember when we had a city election during one of my off terms and I made the comment to my oldest that it was such a relief to not be on the ballot. She looked at me and in an obviously disappointing way she asked, "Mommy, you aren't running for city council again?" I had to explain to her that this was an off year for me and that my term was not up and therefore I was not on the ballot. Then I asked her did she want mommy to still be on council and she responded that she liked the way I was able to help people by people a public official. When I further asked if she had a problem with the time I spend away from home because of work, she responded that she used to wish I was home more, but she understood why my job was so important, so she didn't mind the time I had to spend away. This was such an Aha moment for me. It gave me a peace of mind that although I had to be gone a lot, my kids understood why and most importantly, why it was important
So, all you working moms out there. Keep the faith. Work Life Integration is achievable and when the haters question how you can be a mom and have a phenomenal career, remember that great saying, "The hand that rocks the cradle rules the world so of course you can rule your world!!!