In celebration of Halloween, I wanted to share with you an excerpt of my new book where I share a Halloween memory and the lessons learned. ….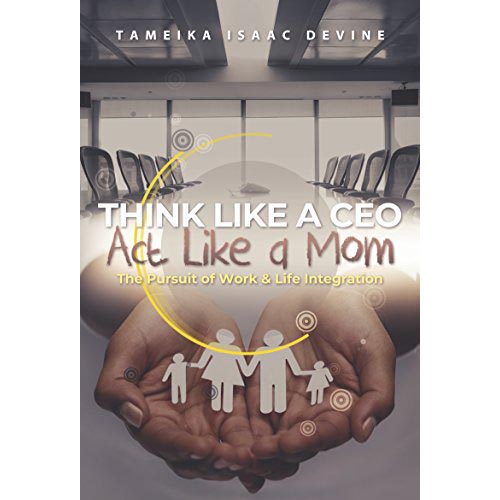 "It was Halloween and I had just spent the better part of the year traveling around talking to audiences about healthy lifestyles and introducing children to fun alternatives to unhealthy snacking. Given that I served as the Chairperson of Let's Move Columbia, the City of Columbia's version of First Lady Michelle Obama's initiative to end childhood obesity within a generation, I knew I had to practice what I preached. We were invited to a friend's Halloween party and I was asked to bring a food contribution. I knew many of the moms were going to bring something homemade; they were stay-at-home moms and likely had all day to prepare something perfect. It would have been easy for me to purchase something from the store, but I created the self-imposed expectation that wearing my Supermom S required me to take something nutritious and homemade.
At work that day I googled healthy Halloween treats and saw several unique ideas that I was sure would win me the PTO title, Super Mom of the Year. I decided on a tasty-looking treat that involved making vampires out of apple slices and almonds. I rushed home from work to prepare my treat and get dressed in my costume – I was the tooth fairy that year. I finished placing the almonds in the apple slices and drizzled red food coloring to make the fangs look realistic. Then, off I went to the party. I had to admit that, even though a lot of effort had gone into making the snacks, they did not look appetizing.
At the party, I shared with the other moms how I had worked all day, picked up kids, run home and made the snacks with my own hands, gotten dressed up and come to the party. The Supermom S I imagined on my chest felt large and impressive. As the party went on, however, I noticed that not many kids tried my snack; it was the M & M cupcakes and the dirt cake that got most of the attention. My poor vampire-fang apple slices definitely were not the life of the party, but they help me learn two lessons that day. First, I learned that it was foolish to compare myself to other moms – I am not them and they are not me. Second, I learned that the ability to create the best homemade school or party treat pales in importance compared to the love you put into making an event or experience enjoyable for your family and friends."
I would love to hear about one of your favorite or not so favorite Halloween memories and the lessons learned from it below.