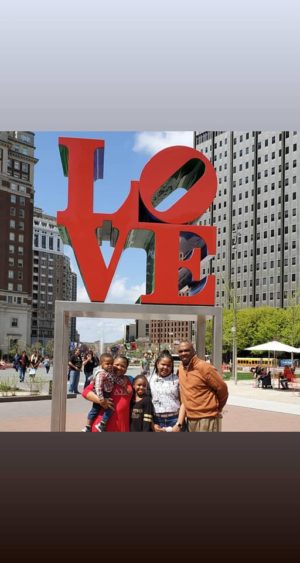 The City of Brotherly Love is full of history and a great place to visit as a family. Philadelphia was the destination of choice for my little ones for their Spring Break and it certainly did not disappoint.
When we arrived in Philly, we were excited to learn that the Franklin Institute Science Museum had just opened the exhibit, Marvel: Universe of Super Heroes.  My kids are big Marvel fans so inevitably, my husband and I have become Marvel fans.  In addition to being able to see the wonderful Marvel exhibit, we visited the permanent exhibits like the Sports Zone, The Changing Earth and The Giant Heart. We also visited the Philadelphia Museum of Art and of course, ran the "Rocky" steps.  After getting to the top, we did go into the museum and enjoyed the beautiful pieces on exhibit.  We also learned about the building's architecture and that one of the architects, Julian Abele was the first African-American graduate of the University of Pennsylvania's Department of Architecture.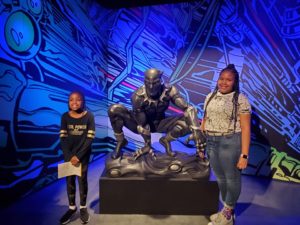 On Sunday, we visited Mother Bethel African Methodist Episcopal Church.  Founded in 1794, it is the oldest African Methodist Episcopal congregation in the nation and its present church is the oldest church property in the United States to be continuously owned by African Americans.  After an amazing service, we toured the Richard Allen Museum, which is located at the bottom floor of the church.  Richard Allen was a minister and educator and founded the African Methodist Episcopal Church.  The museum houses many historical documents about the work done by Bishop Allen and the establishment of the A.M.E. Church.  The museum also houses the tomb of Bishop Allen, his wife, Sarah and Morris Brown.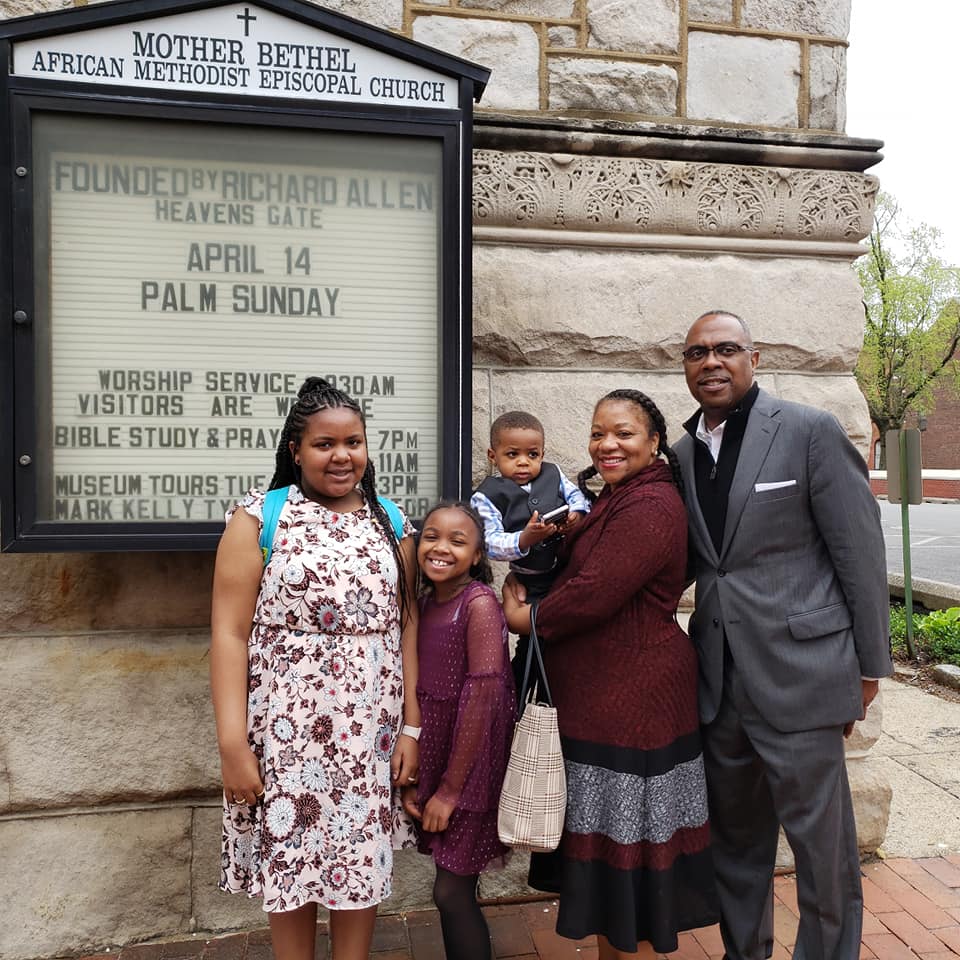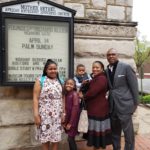 Other historic sites we were able visit were the Philadelphia City Hall, The National Constitution Center, The Betsy Ross House, and The African American Museum of Philadelphia.  All sites were able to give both the kids and we adults a better perspective of our country's history well beyond what is learned in school.  The kids were fascinated by what they learned, and it was great to see them engaged in learning, even though we were on spring break.
In addition to the historic sites, we also took the kids to a Phillies game, the Philadelphia Zoo and a tour of West Philly, where they got to visit Overbrook High School.  Notable Overbrook High school graduates are Will Smith, Wilt Chamberlain and Guy Bluford.
Of course a visit to Philly would not be complete without a Philly Cheesesteak, so we dined at Larry's Steaks to get a cheesesteak.  The family really enjoyed it but I do not eat meat so I thought I would be left out of the Philly Cheesesteak experience until I learned of Hip City Veg, a really cool vegan place that served a Philly "steak" that was delicious.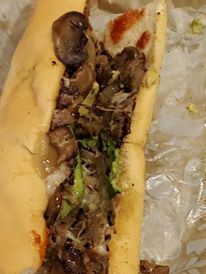 Our spring break trip to Philly was nothing short of amazing.  We had fun, learned a lot and made memories that will last a lifetime.  This was my first trip to Philadelphia but I fell in love with the city and I know it will not be my last/