Meet the Real Tameika Isaac Devine
Growing up, I always had big dreams. I was active in my sorority, community, church congregation, and family. I survived law school, started growing my own family, and started my own law firm. But I knew I couldn't keep up the pace and reach the even larger dreams that I harbored within me without losing out on something.
So—I changed. I knew what my priorities were, and I knew I didn't want to let anyone down. Type-A Tameika kicked in, and I began structuring my life around what really mattered most. That included some missed opportunities, some that were hard to say no to, but you know what? It also included open doors, happiness, blossoming, and strength.
In the years since putting my life in order, I've served 5 terms as a city councilwoman, am raising children who are already living their own dreams, suffered the loss of one beautiful baby, launched my coaching and public speaking career, authored books, and started a podcast.
Life is hard, and we all want to build something we are proud of. I want to share my strategies for making the most of it with you. You don't have to do it all, but you CAN have it all.
Let's stay connected
Connect with Tameika on social to continue the Devine journey to a happier, integrated life. 
You Have All the Time You Need
Find out how with Tameika's Top 10 Work Life Integration Tips
I promise it's a fact. A successful, joyful life often comes down to priorities and self-awareness. 
When you play by a few simple rules you really can have it all: a happy home life, a successful career, AND a positive relationship with yourself.
But you have to know the rules! Download my Top 10 Tips today to learn them, live them, and start seeing a difference in your own life today.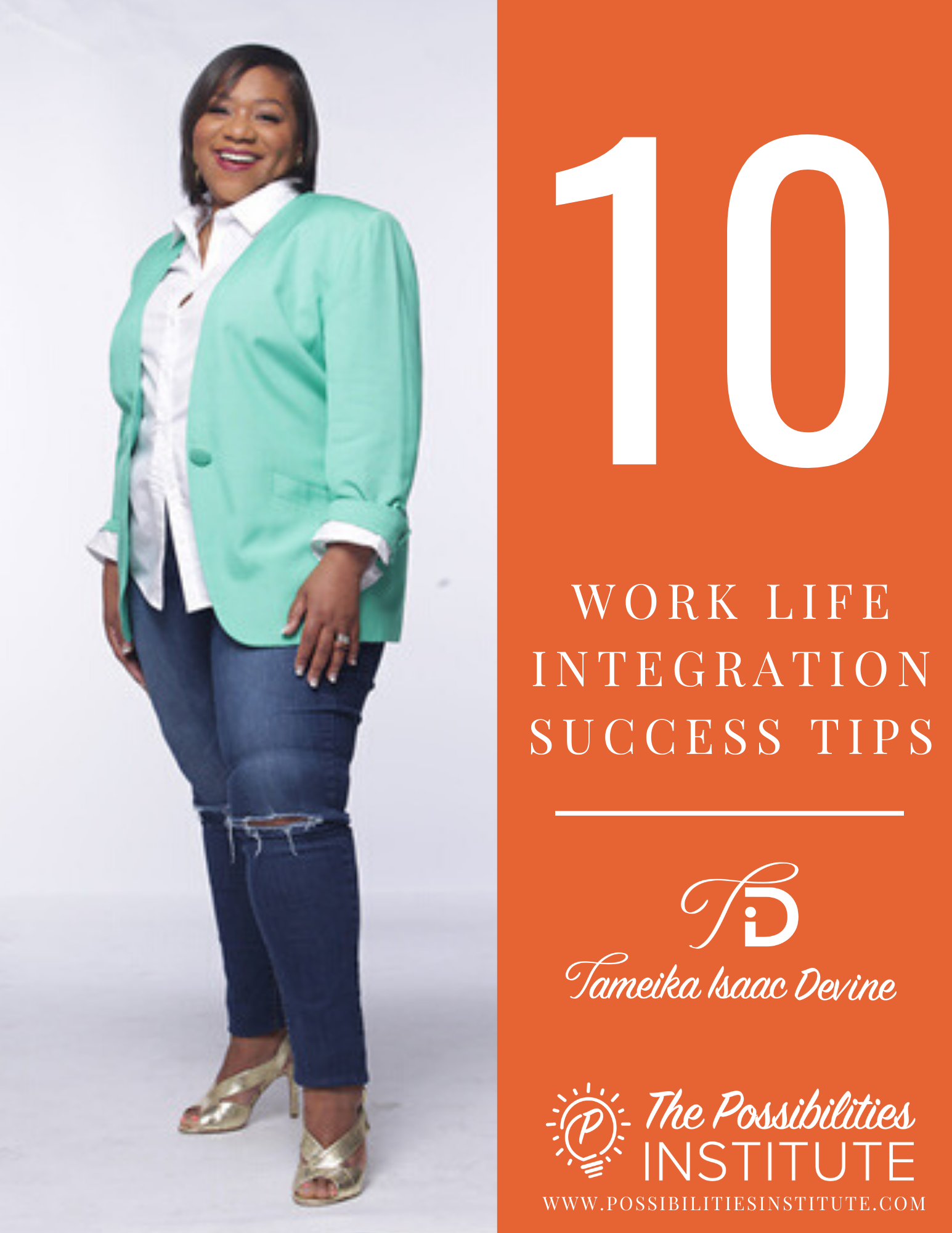 Building a

Devine Sisterhood
I've met and been uplifted and strengthened by so many women throughout my career.
When I connect with powerful women, I feel nothing but gratitude to have them out there making the world a richer, more vibrant and fabulous place.
That's why I started sharing my message through speaking and coaching. My ultimate goal is sisterhood. I want every woman to feel empowered in her motherhood, proud of the family she is building, and in control of her home and her circumstances. At the same time, I want them to know that their voices are heard and so necessary in the workforce. We bring unique and amazing qualities to our businesses, and ladies—no one can do it like we can. That's just facts!
So if you're looking for a boost, an ear to listen, a guiding hand—I'm your lady. When you succeed, we all succeed.