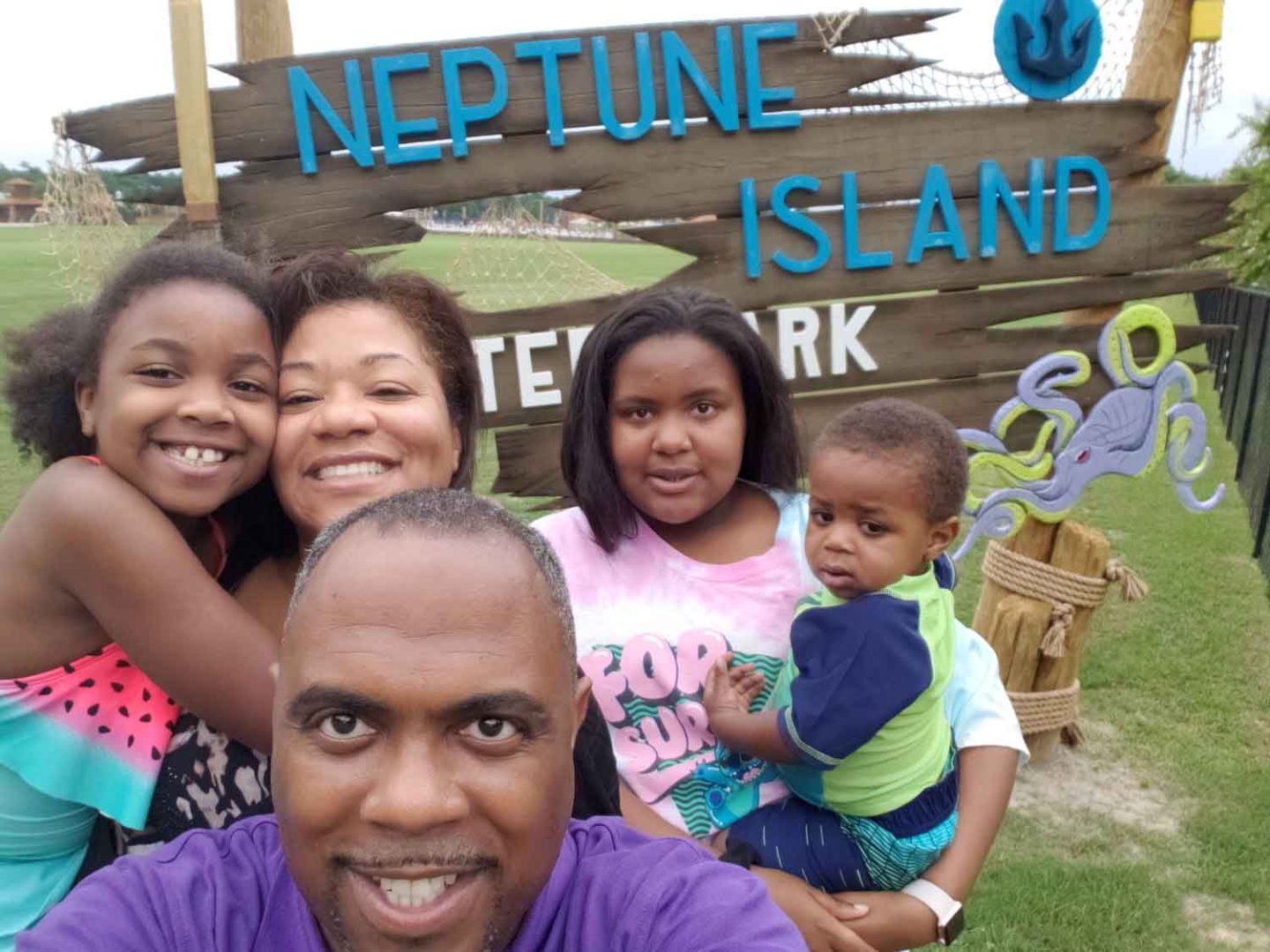 This summer my oldest was accepted into a camp at the South Carolina Governor's School for Science and Math in Hartsville, South Carolina. Hartsville is a beautiful town about an hour away from where we live in Columbia. Our family has started a tradition of having a mini vacation on the weekend that we take her or pick her up from camp. Last summer, she attended camps in Raleigh and Atlanta. These being much larger cities than Hartsville we had our choice of things to do in those cities.
When I learned she was going to Hartsville, my initial thought was that we would not have anything to do so maybe this summer we would not do the mini vacation. But when I mentioned that to my youngest daughter, she seemed disappointed so mommy went into planning mode.
To my pleasant surprise, I learned that The City of Hartsville had just opened a water park called Neptune Island. Neptune Island is a family-oriented outdoor waterpark with a splash pad, wave pool, water slides, lazy river and more.
After we settled on Neptune Island as our family fun day activity, I had to look for a place to stay. Being Hilton Honors members, we were able to get a suite at the Hampton Inn & Suites, which is right next door to the Governor's school and on Hartsville's main street.
After a fun filled day at Neptune Island, we checked into the hotel, showered and got ready for dinner. We enjoyed a relaxing walk through charming downtown Hartsville and decided to eat at an Italian restaurant. After dinner, we retired to our room and then Sunday morning dropped my mini me off for a week at the Governor's School.
I was very impressed with Hartsville. It is a great place for a weekend getaway.