Inspire

Light a fire within by showing your people that they can have it all. A happy home and a successful career are not mutually exclusive.

Motivate

Show your team what's possible when they put their mind to something—whether that's enjoying life or succeeding in their careers.

Empower

Help your executives live their best life while doing the work they were called to do by giving them the tools for success.
Corporate Training
Tameika offers workshops and intensive corporate training specifically for organizations that want to support their employees as whole individuals. Her custom working sessions are catered directly to your business needs and goals. Corporate training presentations start at $2,500.
Practical Tools for Work/Life Integration
 Tameika will teach hands-on strategies for structuring your calendar, maximizing your productivity, and staying laser focused. She'll also give tips for savoring family life and running your home like a CEO.
Finding Harmony at Home For Better Results at Work
Life is a balancing act, and employees who are successful at work need to be successful at home as well. Tameika teaches how to honor every part of you—from career to parenthood—while keeping both running smoothly. 
Weathering Change By Cultivating Resiliency
Change is the only constant, and seeing it as a threat is a sure path to burn out. Tameika teaches how to develop resiliency through practical tips and activities so employees can see change as an opportunity and move forward with confidence.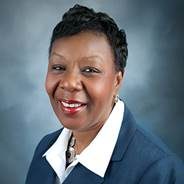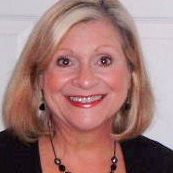 3 Easy Steps to a Training

They'll Never Forget
Connect with Tameika

Let's talk about what your team needs! I want to know where you're at collectively and where your people need a lift up. We'll work together to decide the topic best for your organization. 

Start A Devine Journey

My goal is to help high achieving woman—no matter where they are in their careers or personal lives—and I'll teach your team the skills needed to help them conquer whatever may be holding them back. 

Embrace A Fabulous Life

After our time together, your team will be better able to find joy where they're at and take control of their own journey—which means happier, more fulfilled, and more productive employees. 
You Have All the Time You Need
Find out how with Tameika's Top 10 Work Life Integration Tips
I promise it's a fact. A successful, joyful life often comes down to priorities and self-awareness. 
When you play by a few simple rules you really can have it all: a happy home life, a successful career, AND a positive relationship with yourself.
But you have to know the rules! Download my Top 10 Tips today to learn them, live them, and start seeing a difference in your own life today.