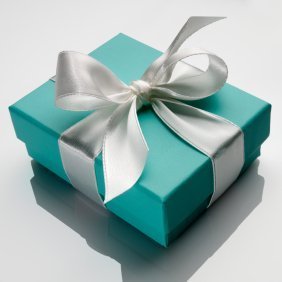 Every year during the holiday season, people scramble around trying to figure out what to give the high achieving woman in their lives. What do you get the woman who appears to have everything?  Jewelry, handbags and designer fashions are great, but most women purchase for themselves.
What about getting her something she may not think about purchasing for herself but would make her like better/easier.
Here are some fabulous gift giving ideas you may want to consider getting that high achieving woman in your life:
Books With Meaning
When you see studies of what high wealth and/or highly successful people do, you will ALWAYS see on the list that they watch little to no TV but they spend a good bit of their leisure time reading.  Reading is the foundation for strong personal and professional development.  There are so many great books out there, ( like my latest book, Think Like A CEO, Act Like A Mom) you could read a book a month and still have a lot to choose from.  And with the rise of audio books, the professional woman in your life can listen to a book a week, maximizing her time in the car, at the gym or while waiting at the soccer field.
Coaching
Personal and Executive Coaching has been around for a while, but more and more people are now taking advantage of the service.  The right coach can be the difference between running around on a wheel like a hamster – tired, out of breath and never feeling like you are making progress – or being an astronaut – after lots of training and preparation finally blasting off into orbit.   Coaching can help you home in on your individual goals and gives you a level of accountability that will ensure success.  A coach has to be the right fit with a client so you probably can't hire the coach for her (unless you know if there is someone she has been interested in working with for some time) but you can look into some coaching programs and even purchase a book, CD or online coarse from that coach to see if she likes that coaches style. (If you are looking for a fabulous coach, give her the gift of a complimentary strategy session or a VIP day with me)
Personal Training
The new year often brings with its resolutions to lose weight.  But very few Americans who make this resolution, achieve this goal. And for busy working women, finding time to go to the gym can be difficult.  Today, many personal trainers have tailored their business model and can provide in home personal training for any amount of time a client can spare.  This means even on a crazy schedule, you can get some expert help to assist with fitness goals.
Memberships
There are many worthwhile groups and organizations that can help people get to the next level.  Organizations that have like minded professionals are great for networking, skill building and building your knowledge base.   These organizations can be around a specific profession or interest but have benefits far beyond its specific stated purpose. Some great ones are Mastermind groups or accountability circles.  Also, there are organization like the National Association of Professional Women and Toastmasters.
Cooking Classes
Busy women often find it difficult to find time to cook.  Therefore, they tend to eat out or order in often.  Cooking classes can be fun and teach you how to prepare a nutritious and delicious meal in an amount of time that fits her schedule.
Meal Prep Delivery Service
Like the reasons cooking classes are a great gift, a meal prep delivery service is a great gift. The extra benefit here is that you don't have to do the shopping, the recipes are quick and relatively easy to prepare, and you usually don't have leftovers that will take of space in your refrigerator.
Date Night
For busy professionals, date night sometimes becomes an afterthought.  Although you want to make time to spend with the one you love, when you add in busy work schedules, travel, kids and other personal obligations, finding time to spend one on one with that special someone can be challenging.  So, take it upon yourself to plan that special evening. Pick the place or activity, arrange the baby sitter, even consider even getting her outfit together.  Not only will this give you guys a romantic evening to spend together but it will also give her a great night that she didn't have to work at putting together.
All of these are great gifts for the woman who seemingly has everything.  She will appreciate your thoughtfulness and can also help her have more time to spend with you and the other important people in her life.
I would love to hear some of your ideas for gifts for the high achieving woman.  Share with me some ideas in the comment section below.
Merry Christmas