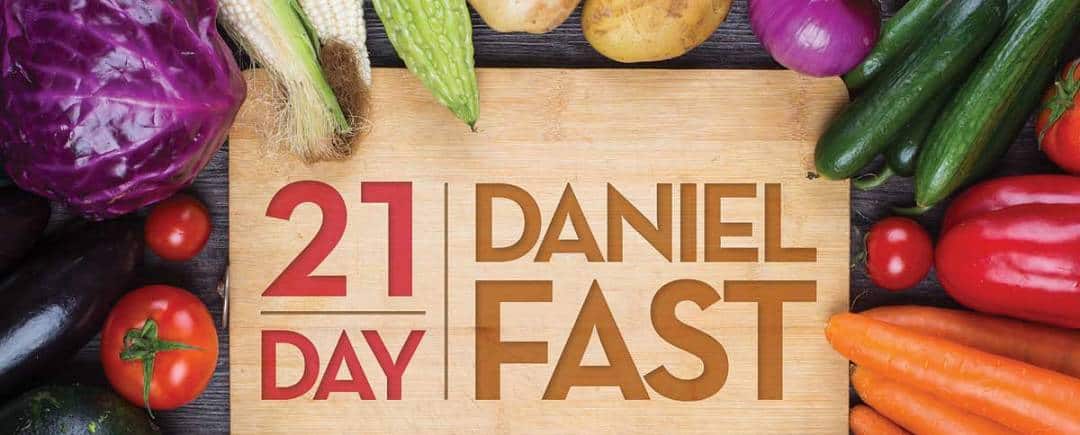 New Year, New Goals.  It's is 2019 and time for next level progress.  I know you have heard that, right?
Every year people start the year off with good intentions.  Setting goals for themselves.  Some goals may be new goals but some are the same goals they made the year before and the year before that.
We all do it.  Whether it's to lose weight, eat better, save money, payoff debt, stop smoking.  We all set goals and hope that this year will be different. But you can't just hope this year will be different.  You MUST make this year different.
What are you doing to make this year different for you?
I have always been very goal oriented and usually do well with my new years goals but this year I have decided to do things differently. This year I have decided to participate in a corporate fast with my church.  The Daniel Fast is a 3 weeks religious fast where you refrain from consuming meat, wine and other "rich foods" and during the fast you pray and spend time with God to strengthen your relationship with him.  (Read my blog on why I am doing the Daniel Fast).
This year I have some very big goals and some things can only be gained by prayer, supplication and fasting.  And by participating in a fast is forces you to focus and rely on God for strength, provision and wisdom you need.
The benefits from participating in the fast were amazing. I strengthened my prayer life and spiritual journey.  I also was able to maintain a health blood pressure throughout the fast and I gained clarity on several of the things I believed God has been telling.  I also learned some valuable life lessons.
Don't compare your journey to anyone else
During the first week of the fast, my husband lost 7 pounds. I did not loose anything. Although I did not do the fast to loose weight, I thought it would be an added benefit so I was a little discouraged when I did not see I was loosing anything.  Of course I know that may times men loose weight faster than women but I still found myself checking in on my husband's weight loss throughout the fast.  By the end of the fast, my husband lost about 13 pounds and I had "only" lost 4 but I realized that I could not compare my weight lost with his.  Before the fast, we ate differently.  I have been a pescatarian for over a year now (check out my blog on going pescatarian) and I had already started incorporating more plant based options in my diet, so the restrictions of the Daniel fast were not as drastic as for me as they were for my husband who is a big meat eater so we were starting from different places.  This reminds me of so many people who look at what others are doing.  You look at their success, without knowing their struggles to get where they are.  We must all realize that all of us have our own journey and if we trust the process, we will receive the result that is for us.  At the end of the fast, although I did not loose a lot of weight, I strengthen my relationship with the Lord and gained clarity on the things I was praying on.  My journey was my journey and should not be compared with anyone else.
Sacrifice is necessary to Success
Although I had already cut out most meats from my diet and had already started more plant-based options like almond milk, I am a BIG sweets eater and I love my nightly glass of wine so that part of the fast was a sacrifice for me.  Additionally, with my busy schedule, I always take time to start and end my day with prayer but I have to admit, I was not always as intentional with my prayers and they often times were a bit rushed.  During the fast, I committed to no less than 30 minutes of time with God.  My initial thought was, this is going to be hard with my schedule but I had to do it so if it meant getting up earlier, staying up late on rearranging daily tasks so I could have that uninterrupted time, I had to do it.  These changes were a sacrifice for me (especially the wine), but it was so worth it.  Again, at the end of the fast, I received not only the clarity I expected but much much more, God's true plan for my life is constantly being revealed and he has elevated me in so many ways, I had not imagined.  The sacrifice I made was necessary towards my long term success.
Sometimes the answer is right in front of you,  you just need to focus .
When I went into the fast, I has some bold goals for 2019.  Some of those goals were pretty scary and I also found myself doubting whether these were things that were really things I could achieve.  Additionally, I began being presented with several new and interesting opportunities that although they intrigued me, I wasn't exactly sure if God had those in the plan for me.  During the fast and more specifically my prayer and mediation time, I gained so much clarity on what I needed to be doing.  There were some opportunities that were right in front of me that I had ignored for years that I did not was "fit" my life's plan but God clearly showed me how these things were indeed part of my assignment and there were some other things that I had been chasing because I thought it was new and exciting that God revealed that although great opportunities for others, they were not for me.  It is amazing how just focusing on God's bigger plan for me, revealed things that had been right in front of me for some time.
What goals have you set for this year?  What intention have you made to achieve those goals?  What are you doing differently?
As you continue on your plan for the new year, think about approaching things differently.  You may be surprised at the results you get.